(For english see below)
ODE is een bijzonder fotografie project in de vorm van een boek. ODE is een ode aan de borst, de vrouw, de mens.
Een poging om de negatieve relatie van de mens met haar borsten transparanter te maken. De verschillen en imperfecties te omarmen. Het is een oproep om zelfliefde te blijven genereren, zelfs in periodes wanneer het lichaam niet werkt zoals je wilt. Een uitnodiging om trots te zijn op de sporen die het leven heeft achtergelaten op jouw lichaam. Jouw verhaal.
In het boek ODE eren we de borst door middel van foto's, verhalen en gedichten.
Voor dit project heb ik meer dan 100 vrouwen geportretteerd. Ik portretteer hen door hun borsten te fotograferen. Het boek is volledig anoniem, de foto's betreffen daarom enkel hun borst, omdat ik het belangrijk vind dat iedereen zich er in moet kunnen herkennen.
Ik begon na te denken over hoe wij vrouwen een bepaald beeld creëren en onszelf daar keer op keer mee teleurstellen. Uiteindelijk begint alles bij het houden van je lichaam, met haar fluctuerende vormen, en bij het houden van jezelf. Ik wilde iets doen.
Vanuit die gedachte besloot ik om ODE te maken. Om de borst, de mens en het lichaam in alle vormen en maten te eren.
BOEK
In het boek ODE eren we het lichaam door middel van mijn foto's, en teksten van anderen.
Dankzij de shoots, gedurende een periode van drie jaar, heb ik veel bijzondere verhalen leren kennen van de mensen die achter de foto's zitten. Door dit project ontstond er bij mij een groot gevoel van saamhorigheid. Binnen de muren van de studio heb ik met de mensen die ik heb gefotografeerd veel mooie momenten mogen meemaken.
Ik hoop dat ODE straks een gesprek kan stimuleren, meer zelfliefde kan genereren en een mooie plek kan innemen op je koffietafel.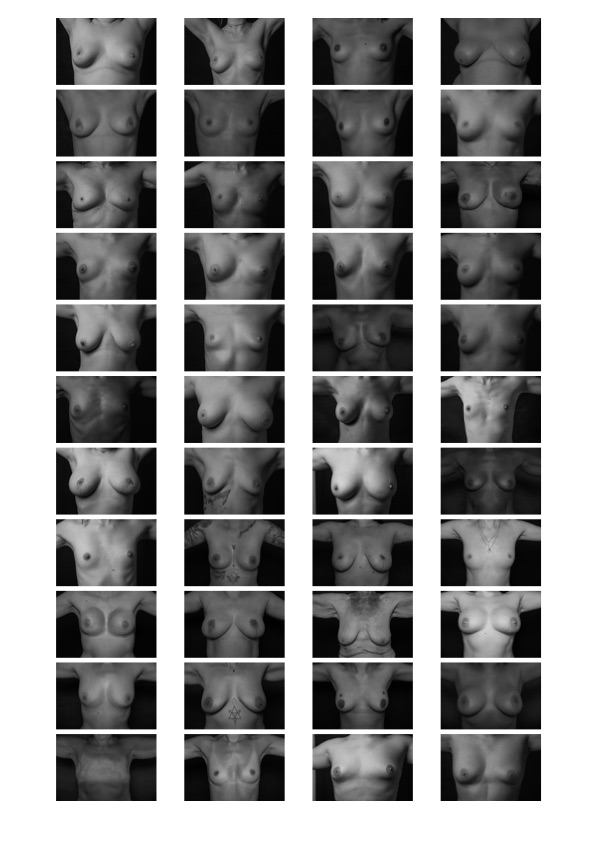 English
ODE is a special photography project in the form of a book. With ODE we bring homage to the breast, to women and to the individual. With this project we try to change the negative connection to our breasts. Our purpose is to learn and embrace the differences and imperfections.
Most of all it's a call for self-love, even in periods when our body doesn't function the way we desire.
It's an invitation to be proud of life's traces visible on your body. Your body carries your story.
I've portrayed over a 100 women for the book. I photographed solely their breast area, because I find it important that everyone is able to recognize themselves in these pictures and texts. The photographs in the book are 100% anonymous.
I started to think about how women keep measuring themselves to a certain image and how we disappoint ourselves time and time again because of it.
In the end everything starts with loving your body, embracing it in the way it is, with all her changing shapes and forms and I wanted to do something.
From that space I decided to start working on ODE. To pay an homage to the breasts, the individual and celebrate our bodies in all it's shapes and sizes.
BOOK
How we pay homage in this book is by looking at my photo's of all these different women accompanied by stories and poems. Because of these shoots, over the course three years, I've gotten to know so many different special stories and the people behind the stories. What has overcome me in the process was a big sense of togetherness amongst the people I photographed. Within the walls of my studio I've experienced a lot of beautiful moments.
My goal is for ODE to be a book that stimulates conversation, generate more self-love and become that special thing on your coffee table.